A BUMP IN THE ROAD
For the past 10 months we have been filling your Instagram feed with stories of adventure, vanlife and art. It has been an incredible journey and we are grateful for the opportunity to share it with you all. We would not be where we are today if it wasn't for the encouragement, support and connection we've received along the way.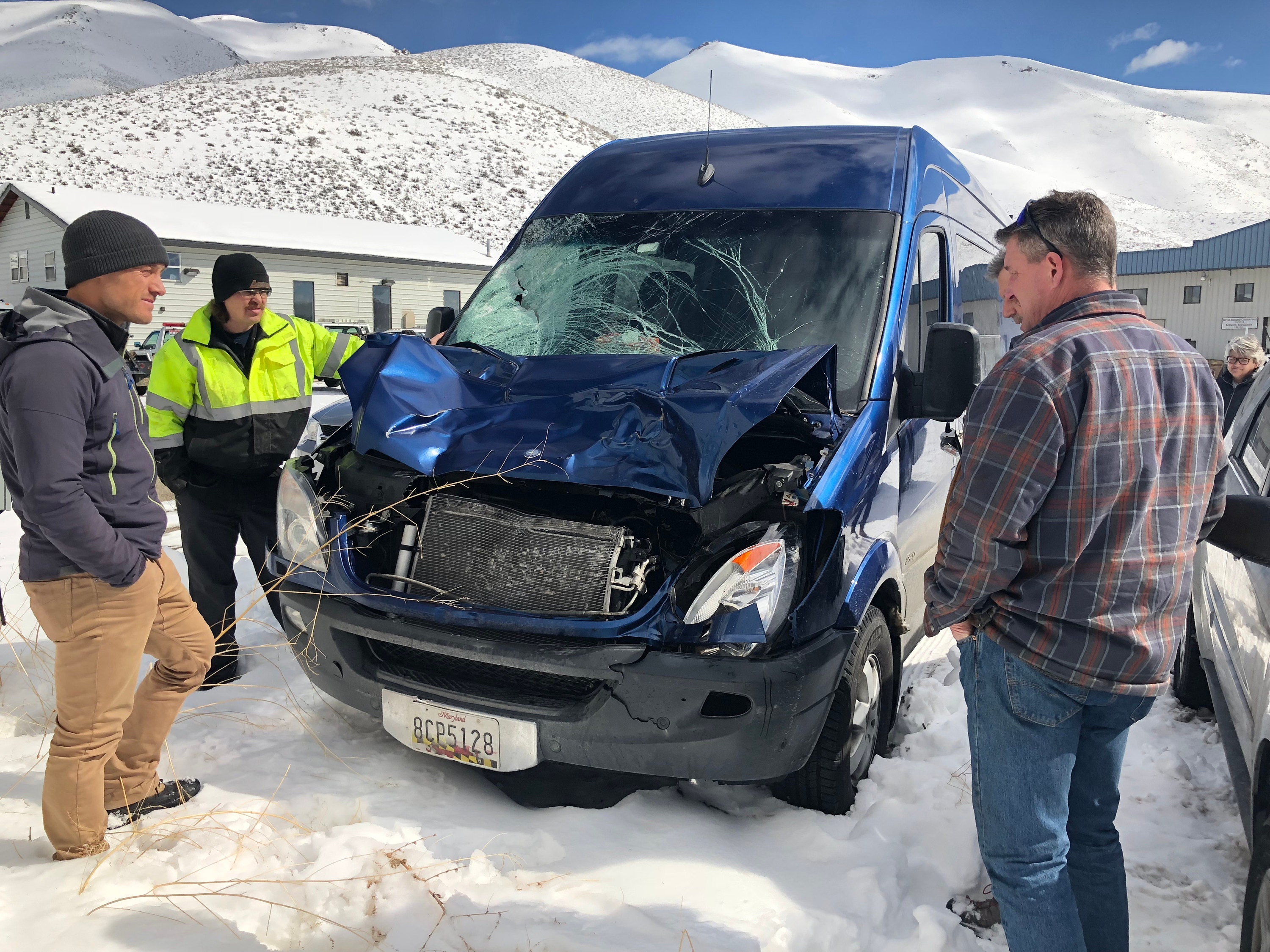 However, not every road is a smooth one. In early March, while driving through Idaho, we collided with a herd of elk and suffered  major damage to van. We are lucky and thankful that neither myself, Jess or Vinny were hurt, but this accident has forced us out of our home. Our insurance company will work with us to cover the cost of the van, but the interior, the home that we poured our heart and soul into, will need to be rebuilt into another van. Many of the components can be salvaged from "Babe" our big blue van, but we recognize that we have a long road ahead of us before we can get back to bringing you the pictures and stories that hopefully bring some joy to your day.
If you have enjoyed following our journey and found some inspiration in our posts, please consider purchasing an art print through www.drawnthere.com or the DrawnThere etsy shop (link at the top of the page). Every dollar will go a long way.
In addition to a beautiful new piece of art to hang on your wall, every order will include a custom made sticker to show our appreciation for your support.
We sincerely thank you for your love and support. The outpouring of friends and strangers who have offered to help us at this time is truly humbling and will encourage us to keep chasing a life of adventure, love and art.
Thank you,
Mike and Jess